The apartment is a two storey holiday home situated on the well maintained "Freshwater Bay Holiday Village"in Pembrokeshire South Wales.
Upstairs there is one double bedroom, one twin room (bunk beds).
and a combined bathroom/toilet also with shower facilities.
Downstairs consists of an open plan lounge, dining and kitchen area, complete with small fridge freezer, microwave-oven, electric cooker and television with Satalite T.V (Freesat)
Your fully furnished holiday home only requires you to provide personal items such as food, and bed linen which includes bed sheets, pillow cases, duvet covers, towels and tea towels. Duvets and pillows are provided.
The apartment has a dedicated car parking space.
Pets
Please note that this is a dog free site. Regrettably no pets are allowed in the accommodation or on the site.
Freshwater Bay Holiday Village
(also known as
Trewent Park)
"Freshwater Bay Holiday Village
is a purpose built holiday park situated only 100 metres from the safe sandy beach of Freshwater East bay which is situated 8 miles from Tenby and 4 miles from Pembroke.
The Longhouse is a restaurant/bar at the front of the site which is open throughout the main holiday season.


On site is an Activity Adventure Centre. Here you can hire surfing equipment and take up the activities on offer.

The beach and coastal path is about 200 metres from our 2 bed holiday home. From the coastal path there wonderful views over Freshwater East Bay and the Pembrokeshire coastline. You can walk to secluded beaches like Barafundle Bay or Swanlake Bay.

Location & Transport Links
The information provided below is for your information only and in no way constitutes an official recommendation
Map
View
Pembrokeshire Beach Holidays
in a larger map
Pembroke and Pembroke Dock has relatively good road links to the rest of the United Kingdom, the only drawback is that much of the road network between Pembroke Dock and Carmarthen is not dual carriageway, this totals approximately 20 miles which often does not cause a problem but can when stuck behind slow moving traffic such as tank transporters on their way to the Castlemartin firing range in Pembroke, and also the sheer traffic caused twice daily ferry traffic.


However generally the network does cope with the traffic well. From Carmarthen onwards the road network is all dual carriageway and the nearest motorway (M4) junction is well on the way to swansea at Pont Abraham approximately 40 miles. This motorway connects the South of Wales to the rest of the United Kingdom with ease.


At Carmarthen take A40 then A477 towards Pembroke Dock. At Milton turn left for Lamphey. At T-junction turn right. At T-junction in Lamphey turn left. Turn right and follow signs to Freshwater East. Turn right down hill to beach & holiday village.





The nearest railway stations are
Lamphey Railway Station 2.5m (stops by request only!)

Pembroke 4m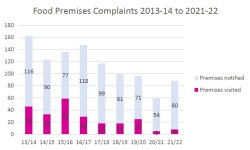 The park is served by a local bus service - the Coastal Cruiser services 377 & 378.
The Coastal Cruiser allows Daytrippers and Surfers to get to Pembrokeshires top surfing beaches and beauty stops with ease. The Coastal Cruiser will run around the stunning Angle Peninsula from Pembroke Dock to Pembroke, Angle, Bosheston and Stackpole, seven days a week. It's the first bus in the country to carry bicycles, surfboards and wheelchairs and climbing equipment.
Click here
for more information.
Pembroke is also served by
National Express Coaches, providing Nationwide travel connections Birmingham, Manchester, London etc) [Website]
First Cymru Bus services(Tenby - Pembroke - Pembroke Dock - Haverfordwest ) [Website]
Silcox Coaches (Local Public transport in area)
Taxi Services
Based in Pembroke (3 miles away)
Castle Cars

- 01646 622440

Freds Taxis - ‎01646 682 226
Based in Pembroke Dock (4.5 miles away)
Ferry Cabs
01646 621443 ‎
J P Taxis 01646 686830 ‎
Rees Taxis 01646 681357 ‎
A J Cabs 01646 622682
Now the nearest public passenger service is Cardiff international Airport